Below are some highlights from news stories and blog posts I have read in the past week that deal with my overlapping interests in Genealogy, History, Heritage, and Technology.
What happens to our research when we're gone? This question is addressed by:
Two related press releases regarding the 1940 Census
Humor
And a comic with which I identified.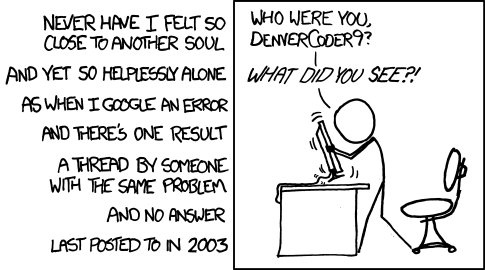 I saw the above
XKCD
comic, and thought about changing the text to:
"Never have I felt so close to another soul and yet so helplessly alone as when I Google an ancestor and there's one result: a thread by someone with the same brick wall and no answer. Last posted to in 2003. Who where you, GeneaResearcher9? What have you learned?!"
---
Other Weekly Link Lists